By Karen McCabe, Senior Director, Strategic Marketing, IEEE Standards Association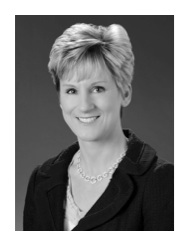 The Internet is no less than an economic and social phenomenon that has touched billions of lives worldwide. Over the last three decades, the Internet has flourished organically—its market-driven growth overrunning industry, technological and geopolitical borders and infusing gross domestic products (GDPs) globally.
Undergirding the Internet's ongoing growth has been an array of ever-evolving and foundational technical standards. IEEE standards for physical connectivity, Internet Engineering Task Force (IETF) standards for end-to-end global Internet interoperability and World Wide Web Consortium (W3C) standards for the World Wide Web, among others, collectively allow the Internet to function the same from market to market around the globe—and, consequently, facilitate its market-driven growth. These foundational Internet standards were developed via bottom-up collaborative processes that are characterized by direct, open participation by diverse industry innovators with varied needs from around the globe, and they have been adopted voluntarily. And the standards' impact is evidenced in the invention of a wholly new culture of border-crossing e-commerce, information sharing and community operations.
It is this market-driven model of standards development and adoption on which the OpenStand paradigm (http://open-stand.org), announced in 2012, is based.
As Organisation for Economic Co-operation and Development (OECD) member states elaborate policies oriented at developing economic growth and social progress, a closer look at OpenStand is in order.
The OpenStand principles are intended to harness grassroots inspiration, creativity and expertise globally in standards development for any technology space. The principles demand:
cooperation among standards organizations;
adherence to due process, broad consensus, transparency, balance and openness in standards development;
commitment to technical merit, interoperability, competition, innovation and benefit to humanity;
availability of standards to all, and
As seen with the Internet and in other technology areas such as electronic design automation, medical-device communications and the emerging smart grid, the OpenStand approach is proven in its ability to advance cutting-edge technology and empower rapid market implementation of high-value, high-demand products and new services with societal benefits. The market-driven OpenStand paradigm fosters global markets, job creation and economic opportunity and yields better products at more competitive prices.
The world is a better place because of the Internet, and its innovation is incessant. As OECD member states consider policy evolution, it's important to note that a major reason for the Internet's unmitigated success is a market-driven model of standards development and adoption that the OpenStand paradigm seeks to encapsulate and make easily adaptable to other technology areas.
How, specifically, is the OpenStand paradigm applied in the real world of standards development? For more on how IEEE Standards Association (IEEE-SA) activities in varied technology areas embrace the market-driven principles encapsulated in OpenStand, please visit http://standardsinsight.com/.