By Jordan Carter Chief Executive of InternetNZ
InternetNZ[1] is a membership based non-profit organisation with a number of roles: it manages the .nz ccTLD, it advocates for an open and uncapturable Internet in New Zealand and around the world; it provides a platform for debate where New Zealanders can help shape the Internet's development, and it provides community funding through grants and partnerships with others.
Established in 1995, the organisation has several hundred members. The .nz ccTLD is managed through two subsidiary organisations: the Domain Name Commission (the regulator and policy agency), and NZ Registry Services (the registry and DNS operator).
A major focus for InternetNZ is policy and advocacy work. The work we do contributes to public policymaking and Internet Governance matters in New Zealand and through global forums such as ICANN and the IGF.
Our policy perspectives are founded on a desire to protect and promote the open Internet, and ensure it is not captured by any particular sector or economic interest. Policy principles[2], which were developed with reference to the OECD's Principles for Internet Policy-Making, guide all our work. The transparency this provides is welcomed by our partners and those interested in our work.
Policy matters discussed in recent years include analysis of the economic benefits of the Internet; advocacy for transparency and intelligent IP law in ACTA and the Trans-Pacific Partnership; pro-consumer regulation of telecommunications infrastructure; support of IPv6 rollout in New Zealand.
In developing its views, InternetNZ includes major Internet stakeholders, and often brings together a wide range of interests to debate and develop positions on topical matters. We do this with our members, and more broadly through NetHui, New Zealand's national Internet Governance Forum. InternetNZ organises the event and substantially funds it. Along with other subject specific workshops and events, this provides a way for the public to help shape the Internet's development.
Through community funding initiatives – grants for Internet projects and research, and strategic partnerships for like-minded organisations (for example, the NZ Network Operators Group, or NetSafe), we support the development of the local Internet ecosystem.
By participating in ITAC, InternetNZ aims to contribute its wide range of perspectives and expertise in the work of the  Committee for Information, Computer and Communications Policy (ICCP), and contribute to the work of the OECD on Internet issues.
---
[2] Available at https://internetnz.net.nz/content/Policy-Principles
________________________________________________________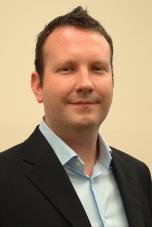 Jordan Carter was appointed as Chief Executive of InternetNZ in August 2013. His background as an Internet policy expert was developed at InternetNZ in previous roles (most recently as Policy Director 2009-2011), and as a private consultant in Wellington New Zealand up until 2013. His main specialist expertise is in telecommunications regulation, while his focus at InternetNZ is understanding and sharing the gains the Internet can offer to the country's and the world's economic, social and cultural life.