By Adiel Akplogan, CEO, AFRINIC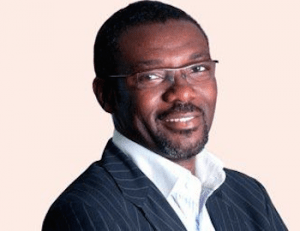 The African Network Information Centre (AFRINIC) is the Regional Internet Registry (RIR) for Africa and the Indian Ocean region. Aside from distributing IPv4, IPv6 and Autonomous System Numbers (ASNs) to 56 economies in its service region, AFRINIC plays a leading role in capacity building initiatives, including technical training, supporting infrastructure and technology development, community outreach and engagement activities.
This article highlights the importance of developing local infrastructure and capacity building in order to support the development of local content, e-commerce and ultimately economic progress and social development.
Internet penetration in Africa has grown by more than 100% over the past three years and now stands at around 15%.  This increase is mainly due to the development of fibre connectivity around and within the continent. It's also estimated that Africa has the highest level of Internet penetration growth through mobile devices in the world, with the region having around 650 million mobile phone subscribers.
Developments are moving relatively fast throughout AFRINIC's region. To improve the efficiency of Internet bandwidth usage and the overall stability of Internet infrastructure, AFRINIC supports various projects including the deployment of anycast root server copies. So far, three countries have deployed root servers directly through AFRINIC's root server copy project (AfRSCP). There are currently 19 root server copies in Africa, five of them co-funded by AFRINIC, with five more copies currently planned for deployment in the region
AFRINIC also offers its own Anycast DNS service for African ccTLDs, providing a secondary service to IANA for IPv6 reverse zone (e.ip6.arpa), and actively supports the setup of local and regional Internet Exchange Points (IXPs) throughout Africa as part of the AXIS project, helping to keep traffic local and lowering transit costs for the region.
An important part of AFRINIC's capacity building efforts are focused on facilitating education and knowledge-share with free training courses delivered throughout Africa as well as online. The learn.afrinic.net initiative offers training on IPv6 deployment, Internet number resource management, DNSSEC and RPKI to network engineers and non-technical participants. Since 2004, over 90 training sessions have been given with more than 2,000 individuals receiving free training.
It is critical for the African and global Internet that the African continent's networks are scalable, resilient and IPv6- ready to ensure reliable and open access for the millions of future Internet users in Africa and to facilitate technological innovation aimed at solving the region's unique issues. AFRINIC's contribution to Internet infrastructure projects impacts the development of local infrastructure, content development and e-commerce, enabling local communities to benefit from the global e-economy and ultimately leading to economic progress and social development in the African region.
More about AFRINIC:
More about AFRINIC's root server copy project:
https://www.afrinic.net/en/initiatives/root-server-copy
AFRINIC's Training Website:
More about the AXIS project:
http://www.internetsociety.org/events/workshops/axis-project-and-axis-workshops
________________________________________
Adiel A. Akplogan is the Chief Executive Officer of AFRINIC Ltd., the Internet Numbers' Resource Registry for Africa since 2004. With more than 15 years experience in the Internet Industry, he has previously worked as New Technology Director at CAFENet (an IT service company based in Togo – 1994-2000), then as Information System Manager of Symbol Technologies in France (2001-2003).
He has served as member of the UN Secretary General Internet Governance Forum Advisors Group (IGF-MAG from 2006-2009), in the African Technical Advisory Committee of the United Nation Economic Commission for Africa (ATAC/UNECA from 2005-2006) and in the OIF (Organisation Internationale de la Francophonie) group of Expert on Internet Governance since 1999.
As CEO of AFRINIC, Mr. Akplogan has served as the Chair of the NRO Executive Council in 2009 (Number Resource Organization – www.nro.net) and was involved with the setting up of several technical coordination bodies in Africa such as the African Network Operators Group (AfNOG) where he serves as a member of the Administrative committee and the African ccTLD Managers Association (AfTLD).
Adiel is an Electrical Engineer and holds a M.Sc. in E-Business and New Technology Management.