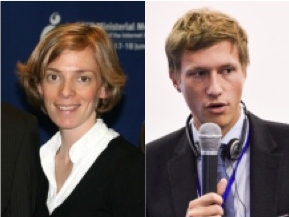 By Constance Bommelaer Senior Director, Global Policy Partnerships, and Nicolas Seidler, Policy Advisor, The Internet Society
In many respects, 2015 is shaping like a defining year for the future of the Internet and its potential for development.
Over the past months, the OECD has been busy preparing for the 2016 Ministerial on the Digital Economy, to be held 24-26 June 2016 in Cancun, Mexico. This event will define priorities of OECD countries in leveraging ICTs for economic growth and social progress. Giving voice to the technical community, the Internet Technical Advisory Committee to the OECD, ITAC, will be actively engaged in preparations.
Harnessing the potential of ICTs to reach the UN Sustainable Development Goals (SDGs) will also be at the heart of the ten-year review of the World Summit on the Information Society (WSIS+10) this year. Following consultations with all stakeholders held by UNESCO and the ITU in the past two years, the United Nations in New York will be hosting a High-Level WSIS Review event in December that will take stock of progress and provide a vision for the WSIS beyond 2015.
Both the OECD and the UN streams of work highlight that ICTs and the Internet have already had a major impact on economic and social development. In a very measurable way, the development of Internet infrastructure around the globe has accelerated economic growth and social development on all continents. Today, the digital economy contributes 5 to 9 percent to total GDP in developed markets, and in developing markets, it is growing at 15 to 25 percent per year.
Governments, business, civil society and individuals have adopted them extensively. Mobile telephony, Internet access and social media have transformed communications opportunities for individuals, while governments and businesses increasingly rely on the Internet for communications and administration, delivering services and disseminating information. Many governments and development agencies have adopted strategies to leverage ICTs for development (ICT4D) and introduced programmes that take advantage of the Internet – stimulating access to information through telecentres and mobile applications; promoting business sectors such as outsourcing and software development; disseminating e-agriculture and e-health information, distance learning and mobile money; and establishing mechanisms to provide early warning of natural and man-made disasters. These impacts have grown as technology has become more sophisticated, user numbers have risen, more bandwidth has become available, and new services have been introduced. Further developments now underway – such as cloud computing and the Internet of Things – mean that ICTs will have even greater impact on development implementation and outcomes over the next fifteen years.
In light of this positive trend, the Internet technical community, in cooperation with all stakeholders, has a unique perspective to offer to tackle challenges ahead of us. This community can also help define priorities to allow the Internet reach its full development potential, such as:
Connectivity and access for all
Affordability
Reliability and resilience
An enabling legal and regulatory environment
Enhanced human capabilities
To tackle these priorities adequately, an open and collaborative approach to policy, standards and technology development will be crucial. A holistic approach is also critical if we want to fully harness the potential of the Internet. Indeed, there is a clear case on the importance of linking and articulating different facets that the Internet touches upon: development goals and governance of the Internet, security policies and economic objectives, global dialogues processes with bottom-up approaches.
This is clearly the spirit that we expect to find at the 2016 Ministerial in Mexico next year.