By Marco Hogewoning, External Relations Officer (Technical Advisor), RIPE NCC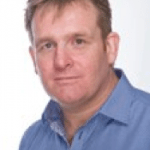 It was in the 2008 OECD Ministerial meeting in Seoul that the OECD member countries took it upon themselves to: "Encourage the adoption of the new version of the Internet protocol (IPv6), in particular through its timely adoption by governments as well as large private sector users of IPv4 addresses, in view of the ongoing IPv4 depletion."
A lot has happened since then, and in anticipation of the 2016 OECD Ministerial meeting, which took place June 21-23 in Cancun, ITAC organized a panel to focus on the progress made during the last eight years and discuss the remaining challenges in the global adoption of IPv6 in both the public and private sectors.
The panel kicked off with some statistics based on APNIC's ongoing measurements that showed how, in many markets, deployment is now taking place and IPv6 has become a standard product feature for (residential) Internet access. With adoption rates as high as 55% in Belgium, and large economies such as Germany and the United States well underway, Google reports that more than 10% of their global users now access Google services over IPv6. Based on the same data, however, there is no obvious correlation between economic performance of a country and the IPv6 adoption rate.
Prof. Hiroshi Esaki and Alejandro Martinez-Varela showed how IPv6 was deployed in the national research and education networks and how their deployment experience could benefit other network operators.
Oscar Robles highlighted ongoing work in the Latin American region, where the Latin American Development Bank is assessing countries' IPv6 readiness along with the potential social and economic implications, measuring not just real IPv6 deployment but also taking into account the preceding planning stages.
Speaking on behalf of the Dutch government, Joost van der Vleuten argued for "naming and shaming" as a means of raising awareness and encouraging action. He pointed to http://www.internet.nl, a website developed between the Dutch Ministry of Economic Affairs and other stakeholders that allows users to verify whether their Internet services are available over IPv6.
While the panel concluded that IPv6 is being widely deployed, it was clear that a lot still needs to be done. The discussion demonstrated that while operators are deploying IPv6, it is not clear what actually drives that decision – especially when network operators have different strategies in different markets or where comparable markets show a significant difference in IPv6 adoption. These could prove to be interesting areas of further research moving forward.
—————
Marco Hogewoning is External Relations Officer – Technical Advisor with the RIPE NCC. As part of the External Relations team, he helps lead the RIPE NCC's engagement with membership, the RIPE community, government, law enforcement and other Internet stakeholders. In February 2010, he was appointed by the RIPE community as one of the RIPE IPv6 Working Group Co-Chairs.