By Laurent Liscia, CEO of OASIS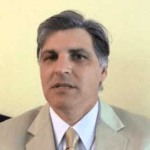 The following is a statement by Laurent Liscia, CEO of OASIS and spokesperson for ITAC during the press conference following the OECD Ministerial Meeting's Stakeholder Day.
"First, let me name a few highlights among the 9 principles the OECD Ministers agree on:
Support the free flow of information 
Increase broadband connectivity and harness the potential of interconnected and converged infrastructures and digital services
Embrace the opportunities arising from emerging technologies and applications
Promote digital security risk management and the protection of privacy at the highest level of leadership
I'd like to pause and note that such an agreement would have been unthinkable before the Internet and during the Cold War era; or even as recently as the beginning of the 21st century. It seems to me that the Internet has reshaped our thinking as governments, entrepreneurs, and citizens. We now understand that the Internet is not just the next generation of passive infrastructure, like railways or roads.
Cyberspace is an active and evolving platform:  a marketplace, a town hall, an e-government space, a community forum, a news and entertainment hub, a virtual workplace, and perhaps and most intriguingly the locus for more and more "systems intelligence".
Think of an Internet of Things, open standards and open source-powered network of self-driving cars; and traffic being optimized by computers and GPS systems in the cloud. Where does all that take place physically? Does it really matter?
It's easy and perhaps tempting to be fearful of such massive change. One might even argue that the more exacerbated tensions we see in some regions of the world are a backlash to the pace of change we are experiencing. An attempt to turn back the clock.
That's why we are gathered here together as stakeholders for different constituencies: to make sure that the promise of the Internet continues to be fulfilled without spikes in inequality; without severe disruptions to the work force or trade; without curtailing the right of distinct cultures to contribute their unique voices to the global chorus. It's a tall order, but we at ITAC believe that we can achieve a kind of smooth, safe, and egalitarian digital growth that serves all communities equally if we stand fast by a set of basic principles that largely echo the ones agreed upon by the OECD Ministers, and in fact support their implementation:
Have no fear.
As representatives of the Internet technical community, we urge you to reject policies based on fear and limitations to the network's potential, and to embrace interdependence and trust as a basis for prosperity
Multistakeholder conversations are the way to go.
I know you recognize and value our input as a community. We do make sure that the standards and protocols that govern the Internet remain open and accessible to all, without distinction of creed, nationality or race; we have been impartial stewards of the Internet's naming and addressing resources; we rely on and ensure the decentralized cooperation of network operators around the globe. We see tremendous opportunity and wisdom in continuing to shape the dialogue as a community of diverse stakeholders.
Expand connectivity to include those more than 50% of the world citizen's who don't have access yet.
Open markets, IPv6, Internationalized Domain Names, encourage open standards and open source – those are some of the ways we can achieve this.
As we heard in our session today on IPv6 deployment it is becoming a reality, and there has been major developments in some markets. However things are not moving as fast as it should. As we move into the era of IoTs, that era of smart cities, cars and refrigerators that will define the future Internet, this is becoming an increasingly pressing matter.
Security is a matter of collaboration.
That's the most counterintuitive of these ideas. That doesn't make it any less true: cybersecurity today already relies on open protocols and standards and international collaboration. Of course there are local, specific or proprietary implementations, but the basic work of cybersecurity is done collectively.
This message was emphasized among our experts on today's panel, but also that digital security is not an issue only for IT security professionals, it is an economic and social issue that should concern decision makers at the top level in all sectors – whether private or government.
Foster digital skills.
And that's probably the easiest principle to agree on. Let's put digital skills on the curriculum of all schools everywhere and not allow gender bias to creep into education."
Laurent Liscia, Ph.D., is the CEO and Executive Director at OASIS. He previously co-founded several Web-related companies, including Traackr and Webmotion and served as a Media Attaché for French Foreign Affairs.