Editorial by Constance Bommelaer  Senior Director, Global Policy Partnerships, and Nicolas Seidler, Policy Advisor, The Internet Society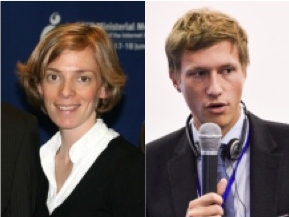 Back in June 2008, the OECD Seoul Ministerial meeting articulated a collective vision of a future economy and society supported by the Internet.
Significantly, this vision was to be sustained and strengthened by the concerted action of diverse stakeholders; not only governments and business – which were originally part of the OECD processes – but also civil society and the Internet technical community.
This meeting was a milestone in the development of Internet policy-shaping processes based on multistakeholder participation mechanisms. Back in 2008, Ángel Gurría, OECD's Secretary General, stated in his final remarks:
"A more decentralized networked approach to policy formulation for the Internet economy also includes the active participation of stakeholders. Such active participation needs to be the norm. (…) we need to go further.  I would recommend that we begin the process of formalizing the participation of civil society and the technical community in the work of the OECD on the Internet economy."
This was truly visionary. Five years later, ITAC is a well-identified and respected Committee, gathering 28 organizations from the Internet technical community. Its experts contribute to enlightening the work of governmental delegations from across 40 economies on critical issues such as IPv6 , security  and capacity building in developing countries.
This spirit of collaboration is at the heart of the OECD Internet Policy Making Principles (IPPs), which recognize "the reliance of our economies on the Internet, the global nature of the Internet, and the various approaches implemented to stimulate the Internet economy, including innovative governance strategies in convening diverse groups of stakeholders to forge consensus (…)."
Over the past five years, the impact of the Internet on the economy has accelerated, while the underlying foundations and value of cooperation among all stakeholders have remained. This multistakeholder approach will be essential as we tackle new challenges, whether in the areas of security, risks related to personal data, or the development of an effective and interoperable global network access.
An encompassing approach that underlines the economic and social benefits of an open Internet will be essential as we march together from Seoul 2008 to Mexico 2016, on the road to cooperation and economic growth.